Cleaning Tips: Nothing better than a little push when it comes to cleaning the house, right? Here this little push has a name and is called cleaning tips.
Yeah! With the right tips the entire cleaning process is faster, more practical and more efficient. So, without wasting any more time, let's check out how to clean the house in a good and stress-free way. Take advantage and start putting your cleaning playlist to play!
Quick cleaning tips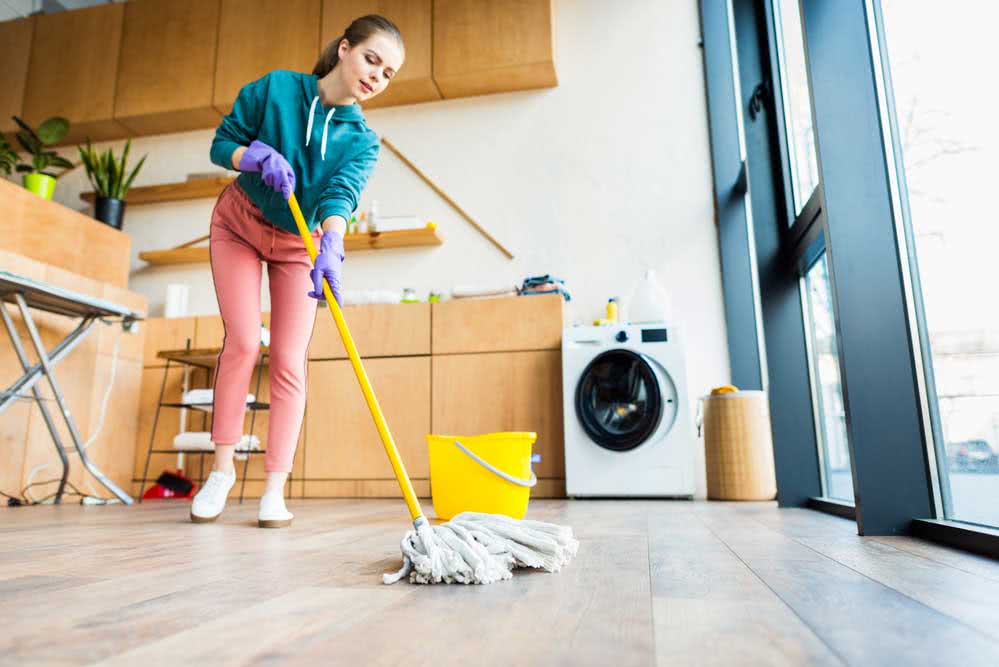 Backwards
You may have heard of it, but it never hurts to remember. Any and all cleaning must be done backwards. That is, from the last room of the house to the first one that gives access to the main entrance.
Because? Simple! That way you prevent the rooms from getting dirty again, since you don't have to keep going and going back to places that are already clean.
Top to bottom
Here, the tip is similar to the previous one. This means: avoid cleaning again what has already been cleaned.
Therefore, always start cleaning from the highest point (ceiling, lamps, walls, shelves) to the lowest point (furniture, carpets and floors).
Cleaning x day-to-day activities
On the day of cleaning, avoid doing everyday activities, such as washing clothes, for example. Take the day just to clean the house.
So you don't have to share your attention with thousands of other things. If possible, avoid even preparing meals that day. Order a delivery or eat something you have in the fridge.
Set aside a day for specific areas
There is no point in wanting to do everything in one day. Leave the cleaning of cabinets and wardrobes, for example, for another day.
The same goes for the refrigerator and other specific points in the house, such as washing carpets or washing curtains. The cleaning day should only include gross cleaning.
Keep the cleaning
After everything is clean you must make sure that everything stays that way (or as close as possible).
For this, it is important to have a schedule of daily activities that, among other things, should include sweeping and vacuuming the floor, carpets and upholstery, removing dust from furniture, keeping the bathroom clean and the kitchen organized.